While some think it's early to prepare for flu season, it's been reported that the flu season has started early this year. In fact, the US Centers for Disease Control and Prevention recommends that people get a flu vaccine by the end of October, if possible. Flu season can really kick into high gear at any time and as you know, just one of your workers falling ill can begin a chain reaction that can lead to loss of productivity. To combat the flu virus and other germs, it is important that you create a rigorous schedule of dust and germ prevention to keep your air fresh and pure, your surfaces clean and your office ready for employees and customers. All Source Building Services and Supply specializes in office cleaning services for St Paul and can handle virtually every single aspect of keeping your office clean this flue season. Here are some of the ways we will work to help protect your office: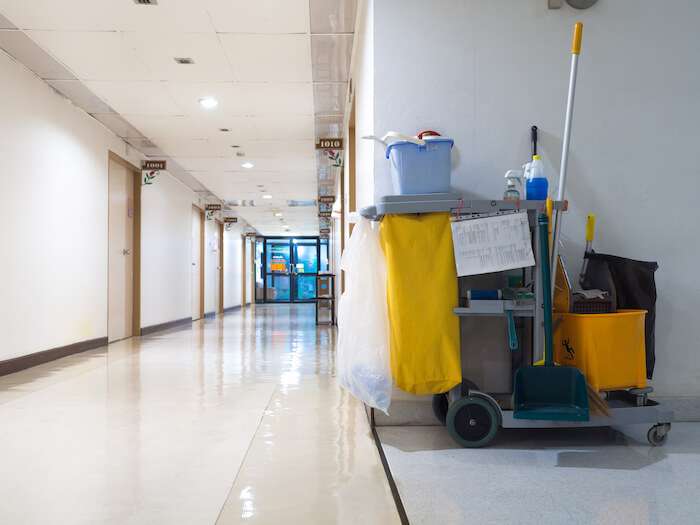 Surface Cleaning & Sanitizing
We will wash, wipe and sanitize all of your most regularly used surfaces including break room sinks, door handles, keyboards and vending machines. When we come to your office for business cleaning, we will work to ensure your hard surfaces will look their best and be wiped clean. We will dust, sweep, vacuum and scrub to ensure they are as clean and allergen free as possible.
Pro Tip: Encourage employees to also wipe clean all surfaces after they have finished using them. Keep a steady supply of hand sanitizer on hand to eliminate germ transmission. Wash your hands before leaving the bathroom, coughing and/or sneezing, handling doorknobs that many people use.
Bathroom Cleaning
This is one area of the office that no one wants to clean but can be a huge culprit in the spreading of germs. We will ensure each bathroom is cleaned as well as restock items as needed such as paper products.
Carpet Cleaning
Thorough carpet cleaning is a core part of regular office cleaning services. We will provide comprehensive cleaning for all flooring and carpets throughout your business. Using state-of-the-art cleaning technology and a crew of expert cleaning technicians, All Source Building Services and Supply Company will make sure your carpets are spotless and looking as good as new. Carpet cleaning can prolong the life of your carpets, as well as improve indoor air quality and prevent allergens.
Hire our commercial cleaning service to keep your office spotless and clean. We will do the dirty work for you! By having us working tirelessly by your side, providing professional office cleaning services, you can rest easy knowing you are doing everything you can to keep your office healthy.
For more information about our office cleaning services serving St Paul, call All Source at 952-473-3228 or get a Free Estimate.