Office Cleaning Company
TWIN CITIES
Office
SERVICES & SUPPLIES
Office Cleaning St Louis Park
One of the best ways to make a good impression on your customers and on your employees is with an office that always looks its best, no matter what time of day it is or what time of year it is. So you want to hire a professional team that will make sure your office looks great and can take care of just about any chore you need done. All Source Building Services and Supply Co. provides office cleaning in St Louis Park and the surrounding areas, and we can customize our services to meet your needs.
If you need us daily, weekly, monthly or on an as-needed basis, we can accommodate that! We can also accommodate just about any type of office cleaning service you need:
Hard surface floor and carpet care and maintenance
Plumbing repairs and maintenance
Painting (interiors and exteriors)
Window washing
Power washing
Arborists services
Emergency restoration services
And much more!
Even if you do not see the office cleaning service that you need our help with, call us anyway because, chances are, we can help.
We can even give you a free estimate on our office cleaning services so you know exactly how much to budget for.
Professional Office Cleaning
When you call us to learn more about our office cleaning services, we can answer your questions and then set up a time to come to your office to assess your needs and to discuss them even further.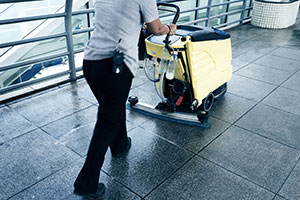 From there, we can set up an office cleaning schedule that will make you happy and keep your office looking nice and spotless.
And that is one less thing for you to worry about – keeping the interior and exterior of your office clean. Let us handle the grunt work so more of your time is freed up to take care of more important matters.
We equip all of our office cleaning technicians with the tools and know-how they need to get the job done right the first time. And we are always here, 24 hours a day, 7 days a week, so you can call us any time you have an emergency, a question or a concern.
Office Cleaning and More
Do you want more information on office cleaning in St Louis Park? Call All Source Building Services and Supply Co. at 952-473-3228 or you can contact us to get a Free Estimate.