Office Cleaning Services Roseville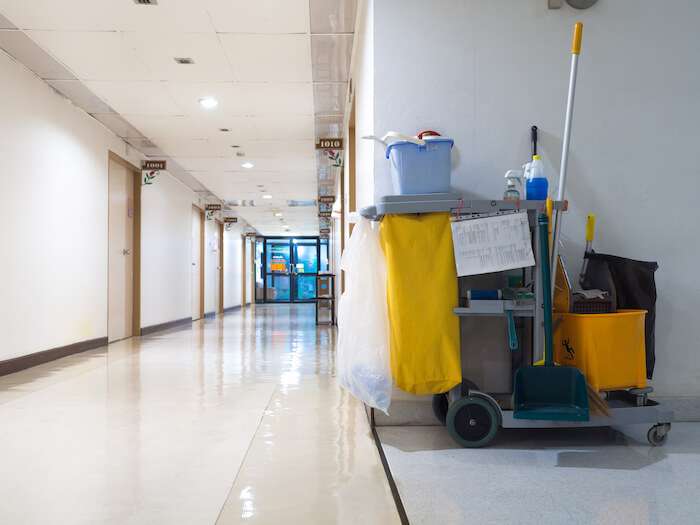 As you know, running a business is hard work and keeping it clean can prove even more difficult. However, it's necessary to maintain a clean office in order to uphold productivity and a positive reputation. That's where All Source comes in. We are the trusted name in business cleaning and offer expert office cleaning services for Roseville and the surrounding areas.
We understand the unique challenges you face as a business and can help you achieve a cleaner one. Our team will keep your business looking its best with thorough office cleaning services, giving you more time to handle some of the other aspects of keeping your business running smoothly. After all, a clean business is one that is more likely to attract and retain customers.
So let us help take a few items off of your to do list. We can schedule our commercial cleaning services to come to your business any time you need us: daily, weekly, monthly or on an as-needed basis. Give us a call and we can tell you more about the many office cleaning services we provide. We even offer free estimates, so you know exactly how much to expect when you hire us.
Office Cleaning Services from All Source Building Services and Supply Co.
Here at All Source, we offer comprehensive office cleaning services for all of your cleaning needs. We are a locally owned and operated commercial cleaning service. And that means we can offer all of our clients customized cleaning services at fair and reasonable prices.
We are the cleaning company you can trust. When we first meet with you to discuss our office cleaning services, we will assess your situation and then tailor our services to meet the needs of your specific business. Whether you need office cleaning services one day a week or every day, we can help.
No job is too big or too small! So whether you are a small yoga studio or a large car dealership or anything in between, our commercial cleaning services will make sure your place of business is spotless.
We offer a variety of unique office cleaning services to reach every end of your office, including:
Window and carpeting and flooring care
Arborist services
Power washing
Dayporter's and janitorial services
Plumbing and painting services
Trash removal
Stocking of consumable supplies
And more
Whatever it is you need, we can tailor our services to meet your needs and we will gladly work with you to come up with a cleaning plan and schedule that makes you happy. Call us today to learn more! We can speak to you about our office cleaning services and set up a time to come to your business to discuss what you need.
Contact Us About Our Office Cleaning Service
Are you interested in learning more about our office cleaning services serving the Roseville area? Call All Source Building Services and Supply Co. at 952-473-3228 or you can contact us to get a Free Estimate.