Office Cleaning Services in Bloomington
When it comes to finding the best office cleaning services in Bloomington, it doesn't have to be a chore. All Source handles the regular cleaning for your business, so you can focus on the important part: running it.
Here at All Source, we understand the needs of your business; whether you own a small business or are part of a larger corporation. We understand that each office environment may require different cleaning services to fit the specific needs of the business and the space.
As business owners ourselves, we understand how difficult it can be to manage everything that needs to happen; there are only so many hours in the day. That is why we're pleased to offer professional office cleaning services to cross one thing off your list!
Give All Source a call today and we can even provide you with a free estimate based on your specific needs!
Professional Office Cleaning Services
While most everyone has some idea of how to wipe down a surface, our professional cleaning services bring even more targeted knowledge to the table. In addition to being timely and professional, we understand how big of a difference a properly sanitized bathroom, or a constant supply of paper towels in the break area can be for your business. We handle everything in the background so that you can focus on everything else that needs your attention.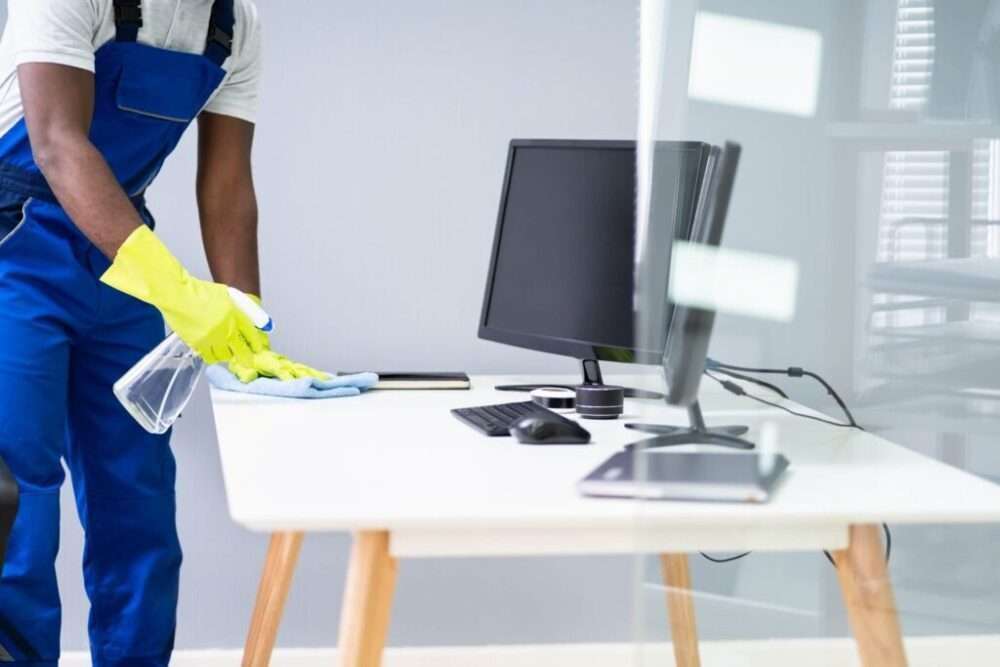 As part of our comprehensive cleaning services, we offer:
Stocking of consumable supplies
Window, carpeting, and flooring care
Dayporter's and janitorial services
Plumbing and painting services
Power washing
Trash removal
And more!
No matter what services you are looking for, allow us to be your one-stop shop for your cleaning needs. We work with you to create a custom plan personalized to your needs, office size, and budget. Whether you need us daily, weekly, or monthly – we are happy to provide you with regular, professional office cleaning services.
Looking for Office Cleaning Services?
Are you ready to permanently knock a few chores off your to do list? Contact All Source today to learn more about our office cleaning services in Bloomington. You can Request a Free Estimate or call us at 952-473-3228 if you have any questions!