Minnetonka Janitorial Services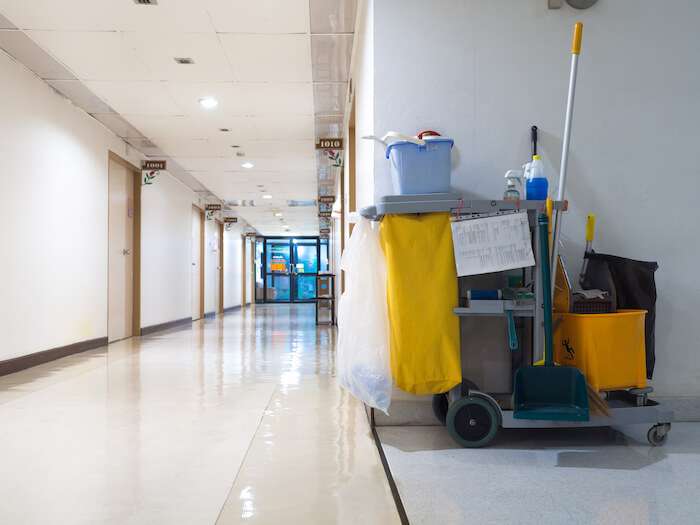 Is your office putting its best foot forward at all times? It won't be if it isn't as clean as it should be. The cleanliness of your business says a lot about how you run it. But like most business owners and building managers, you likely have quite a lot on your plate. That's where we come in. here at All Source Building Services & Supply Co. we offer professional janitorial services for Minnetonka businesses and commercial properties. We can send someone to your business on a daily, weekly, monthly or as-needed basis to ensure your office or commercial property looks its best. Not only that, we can restock consumable supplies like paper towels, toilet paper and more. Allow us to keep your business spotless! From providing day porter and janitorial services to providing essential electrical and plumbing services, we can be your go-to, one-stop shop for all of your cleaning needs.
With All Source you won't have to worry about hiring multiple companies to keep your commercial property looking its best. We can do it all; no job is too big or too small. We make sure all of our cleaning technicians are fully trained and well equipped to handle janitorial services of all sizes.
Contact us today so we can talk to you more about our janitorial services and how we can keep your office looking great all year round.
About Our Janitorial Services
Whether you are looking for cleaning services every day, weekly, monthly or on an as-needed basis, All Source can tailor unique janitorial services to meet your needs. From start to finish, we will ensure your office or commercial space is as clean as possible.
Allow us to do the dirty work! We can handle a variety of tasks including:
Surface cleaning
Painting
Plumbing and electrical issues
Restocking consumable supplies and other office supplies
Arborist services: tree care
Construction projects
Emergency restoration
Vacuuming carpets and cleaning hard surface floors
Window washing and power washing
And much more
Whatever janitorial services you require, our cleaning professionals can come up with the best plan of action to tackle everything you and your business requires. Give us a call today and we can discuss what you are looking for and work to get you on our schedule as soon as possible.
Contact Us about Janitorial Services and More
Are you interested in learning more about our janitorial services for your Minnetonka area business? Call us at All Source Building Services & Supply Co. at 952-473-3228, or contact us to get a Free Estimate.