You're busy as a business owner or office manager, so you probably don't have a lot of time to give to tasks like cleaning the floors and carpeting. This is especially true during the holidays, which is why All Source Building Service & Supply is here to help. We take care of these cleaning tasks so you don't have to worry about them. We offer expert commercial floor cleaning for Minneapolis and the surrounding areas as well as offer a variety of other cleaning and maintenance services, so we thought we would offer readers some information on this all-important task. And, when you commercial floor cleaning for your business, don't hesitate to give us a call!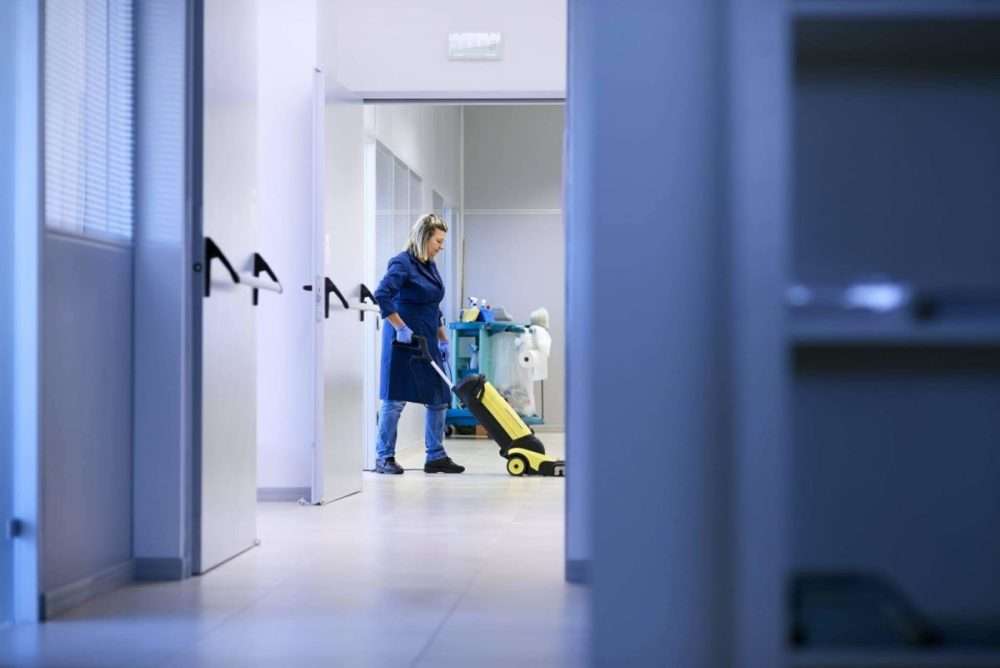 First of all, as you know, your flooring says a lot about how you maintain and uphold standards of cleanliness. Are you happy with your hard surface floors and carpeting? Do visitors constantly trek in debris? Does it feel impossible to keep your entryway clear of dirt and mud this time of year? Here at All Source Building Service & Supply Co., we make it our top priority to make your business looks its best. Using state-of-the-art cleaning technology and a crew of expert cleaning technicians, All Source Building Services and Supply Company will make sure your carpets and floors are spotless and looking as good as new.
We can even custom tailor our services to meet your unique needs! When we come to your office, you can rest assured that when we leave, your hard surface floors will look their best. We will:
Sweep
Vacuum
Dust
Scrub
Remove stains
And more
We will do everything we can to help your carpeting and hard surface flooring look its best! Commercial floor cleaning can not only prolong the life of your carpets and flooring, it can improve indoor air quality and prevent allergens as well.
While you may have had routine cleanings throughout the year, now is a great time to give them a good deep cleaning. We will dust, sweep, vacuum and buffer your floors to get them looking sparkling clean for the season ahead.
Ready to get started on trustworthy, dependable commercial floor cleaning for your business? For more information on our commercial floor cleaning in Minneapolis, call All Source Building Services and Supply Company at 952-473-3228 or contact us for a Free Estimate.