Consumable Office Supplies St Louis Park
Office
SERVICES & SUPPLIES
Make sure your office stays fully stocked at all times, and hire All Source Building Services & Supply Co. We can help keep the consumable office supplies at your St Louis Park office stocked and at the ready for you, your employees and your customers. You will never have to worry about running out of toilet paper halfway through your work day. We will come in on a scheduled basis to make sure those supplies and more are there when you need them.
Paper towels
Lunchroom and kitchen supplies
Trash liners
Air fresheners
Consumable office supplies are only part of what we do here at All Source. We are a full-service office and commercial cleaning company, and we are ready, willing and able to make sure your office stays sparkling clean.
Here is just a brief list of all of the cleaning services that we offer:
Carpet and hard surface floor care
Painting and construction projects
Plumbing repairs
Window washing
Emergency restoration
Power washing
And much more!
All Source can truly be your one stop shop for all of your office cleaning and consumable office supplies needs.
Give us a call to learn more and to get your free estimate. We can tell you more about our services, our consumable office supplies and everything else we have to offer.
Help with Consumable Office Supplies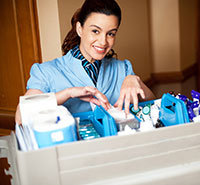 When you own or manage a business, you already have a full plate. You're trying to make sure you can run your business but keep your employees and customers happy. Not only that, you probably have a pretty busy personal life too.
Allow us to take one more thing off of your to do list and hire us to keep your consumable office supplies fully stocked and ready for when you, your employees and your customers need them. We will come to your office on a scheduled basis to make sure you have plenty of these supplies.
Not only that, we can keep your office clean as well. Give us a call, and we can tell you even more. All of our services are fully customizable too. We will perform the cleaning services you need when you need them.
Call us today to learn more, to get your estimate and to get on our schedule!
St Louis Park Consumable Office Supplies and More
Are you interested in learning more about consumable office supplies in St Louis Park? Call All Source at 952-473-3228 or contact us to get a Free Estimate.
Back to Top
"The nicest and most hard working: The All Source team is the real deal and I'm so happy to have found them. They clean our office every 2 weeks and they are fast, affordable and they do an outstanding job. They take great pride in the service they provide and it really shows, as they look after their customers. I can't recommend them highly enough."
"The staff is friendly: I'm glad All Source cleans our offices. the staff is friendly and courteous, and always do a great job and put the extra effort in making sure our space looks great."
"Very useful company and service: We're extremely pleased with All Source so far. They do a great job cleaning and keeping us stocked up on needed supplies."
"Professional & Great to Work With: Our previous office cleaning company left us with no warning, so Dan and his team came in and did a great job. Highly recommended"
"The All Source team did a really great job cleaning our building. I would recommend their services to anyone. "
"Our previous office cleaners left us high and dry, and were not doing a very good job. Dan and his crew came in and did the job right. These guys are untouchable."
"Not only is All Source great at what they do, but the staff is friendly and professional. Thanks for all you do!"
"The best office cleaning company in the Twin Cities. "