Commercial Cleaning Company
St Louis Park
Office
SERVICES & SUPPLIES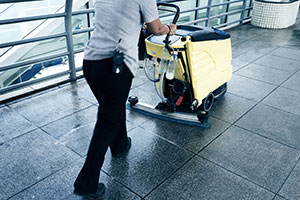 All Source Building Services and Supply Co. is a commercial cleaning company serving St Louis Park and the surrounding areas. Our professional office cleaners can come to your business on a scheduled or as-needed basis to ensure your commercial property is always looking its best.
Each member of our cleaning crew is fully trained and equipped to handle cleaning jobs of all types. We have plenty of experience when it comes to keeping offices and other commercial properties looking their best.
Our commercial cleaning company offers the following services:
Carpet and hard surface floor care
Janitorial services
Consumable supplies
Power washing
Window washing
Electrical services
Plumbing repairs
Emergency restoration
Arborist services
Dayporter's services
Painting
Construction
And more!
Give us a call to learn more and to get a free estimate. We'll be happy to answer any questions you have, and we can put you on our schedule as soon as possible.
Professional Commercial Cleaning Company
For several years, All Source Building Services and Supply Co. has been helping offices and commercial businesses with all of their cleaning and maintenance needs. We are happy to help keep your office or commercial property looking its best.
We are fully licensed, bonded and insured, and all of our cleaning technicians undergo a background screen and drug screen before they are hired. We want to be sure all of our cleaning technicians are reliable and trustworthy because we want to provide our clients with the best possible cleaning services.
With affordable and reasonable prices, you will find our commercial cleaning company to be one of the most cost-effective ways to keep your office or commercial property looking great. You can cross several things off of your To Do List by calling us and scheduling our services.
Make your life easier and a bit less stressful. Hire our commercial cleaning company to handle all of the grunt work and free up some of your time to handle more important things, like keeping your customers and employees happy.
Call us today to learn more and to get your free estimate!
St Louis Park Commercial Cleaning Company
Do you want more information on our commercial cleaning company near St Louis Park? Call All Source Building Services and Supply Co. at 952-473-3228 or you can contact us and get a Free Estimate.

 Back to Top

"The nicest and most hard working: The All Source team is the real deal and I'm so happy to have found them. They clean our office every 2 weeks and they are fast, affordable and they do an outstanding job. They take great pride in the service they provide and it really shows, as they look after their customers. I can't recommend them highly enough."

"The staff is friendly: I'm glad All Source cleans our offices. the staff is friendly and courteous, and always do a great job and put the extra effort in making sure our space looks great."

"Very useful company and service: We're extremely pleased with All Source so far. They do a great job cleaning and keeping us stocked up on needed supplies."

"Professional & Great to Work With: Our previous office cleaning company left us with no warning, so Dan and his team came in and did a great job. Highly recommended"

"The All Source team did a really great job cleaning our building. I would recommend their services to anyone. "

"Our previous office cleaners left us high and dry, and were not doing a very good job. Dan and his crew came in and did the job right. These guys are untouchable."

"Not only is All Source great at what they do, but the staff is friendly and professional. Thanks for all you do!"

"The best office cleaning company in the Twin Cities. "