Commercial Cleaning Services Twin Cities
With everything that goes into running a business, it's no wonder cleaning can become an afterthought. Keeping up with daily, weekly and monthly cleaning tasks and other chores can be difficult, especially if you are a business owner. That's where we come in. All Source Building Services and Supply Co. is one of the best commercial cleaning services in the entire Twin Cities area and can take care of your cleaning tasks for you.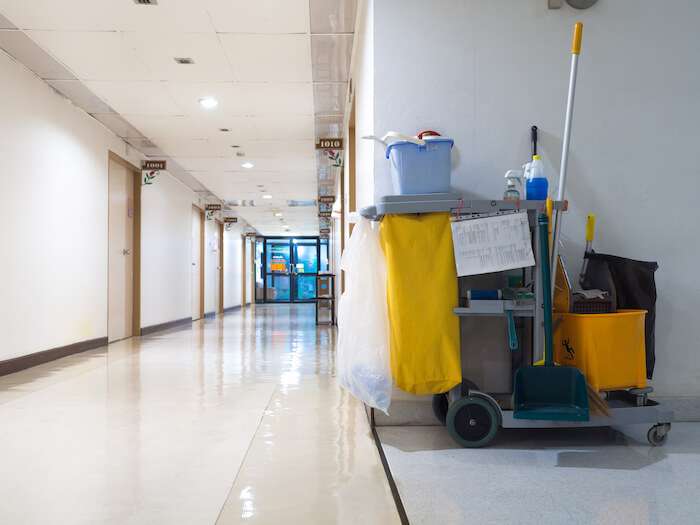 Our team will keep your business looking its best with comprehensive business cleaning services, giving you more time to handle some of the other aspects of keeping your business running smoothly. From dayporter and janitorial service to providing essential electrical and plumbing services, we can be your go-to, one-stop shop for all of your commercial cleaning services and needs. Here are just a few examples of some of the commercial cleaning services we offer:
Plumbing
Hard surface and carpet care
Electrical repairs
Construction projects
Window washing and power washing
Restocking of consumable supplies
Tree and plant care
And more
And, these are just some of the many commercial cleaning services we can provide for your unique business. Give us a call and we can custom tailor a cleaning plan that will reach all ends of your business.
Commercial Cleaning Services from All Source
Why choose All Source for all of your commercial cleaning needs? For one, we offer comprehensive business cleaning services you can depend on. When we first meet with you to discuss our business cleaning services, we will assess your situation and then tailor our services to meet the needs of your specific business. Whether you need business cleaning services one day a week or every day, we can help. No job is too big or too small.
A trusted name in the commercial cleaning services industry for well over a decade, you can trust us to provide great services at a great price. We train all of our team members on the proper skills essential to mastering the sciences of office and business cleaning.
And, All Source is not a franchise. This means we are able to create a custom cleaning schedule to meet your business' specific needs. Call us today to find out more! We can speak to you about our business cleaning services and offer you a free estimate.
Contact Us for Commercial Cleaning Services
To learn more about our commercial cleaning services in the Twin Cities, call All Source at 952-473-3228 or contact us to get a Free Estimate.