Commercial Cleaning Company St Paul
Do you need help maintaining and cleaning your commercial property? Not enough hours in the day? By hiring a commercial cleaning company, you can take a load off your shoulders and free up time to focus on more important areas of your operation. All Source Building Services and Supply Co. is a commercial cleaning company serving St Paul and the neighboring areas. Our team of expert office cleaners will head out to your business on an as-needed or scheduled basis to guarantee the overall cleanliness of your commercial property.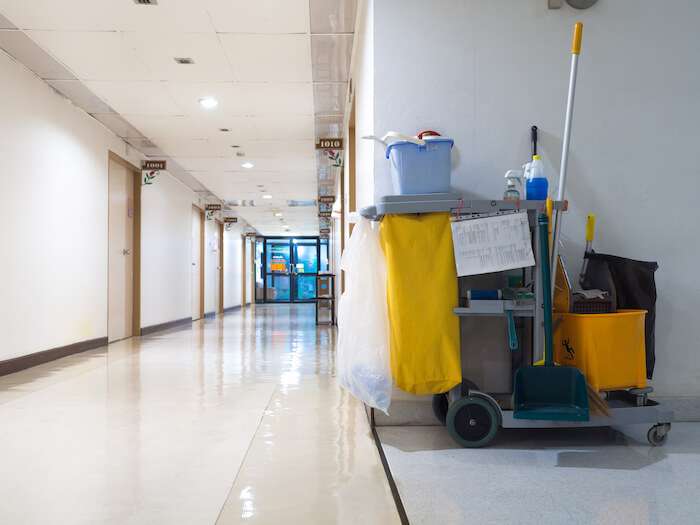 No matter what your cleaning and maintenance needs are, we can help. We offer a huge variety of cleaning and maintenance services including:
Landscaping services
Plumbing and electrical services
Janitorial and dayporter's services
Hardsurface floor and carpet care
Window washing
Painting
And more
Ready to get started? Just give us a call to find out more about our commercial cleaning company and the services we provide. Whether you need us to visit your business once a day or once a month, we can help.
About Our Commercial Cleaning Company
All Source is a locally-owned and -operated business, so we understand the demands that business owners like you face on a regular basis. Each cleaning crew team member is fully equipped and trained on just how to perform cleaning tasks of all sorts. We have ample experience in keeping offices and other commercial properties clean and looking their very best. And you can rest easy knowing all of the employees of our commercial cleaning company are drug screened as a condition of their employment with us, plus they undergo a strict background check. All of our team members are trustworthy and hard-working.
When you give our commercial cleaning company a call, we will customize a plan to meet the specific needs of your commercial property. All of our clients get a personalized plan because we know that no two businesses are exactly alike. We will meet with you to discuss your needs and expectations. And from there, we will come up with a cleaning plan and schedule.
Your business will be spotless, and you will be happy with the end results. Call us today to learn more and to get your free estimate!
Contact Our Commercial Cleaning Company
Do you want more information on our commercial cleaning company serving St Paul? Call All Source Building Services and Supply Co. at 952-473-3228 or you can contact us and get a Free Estimate.